Top Growing IT Jobs Projected for 2021
Career Advice, Job Seekers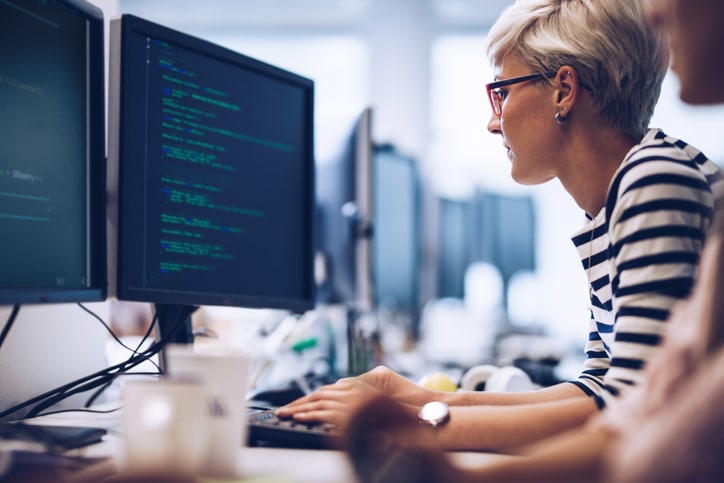 Thinking about where you want to take your IT career this year? With many companies significantly expanding their IT departments and investing in new software, there are all types of evolving opportunities to consider. While many industries stalled in 2020, IT continues to be an attractive field when it comes to professional growth and compensation since the field is essential to so many businesses. As you think about different career options in the industry, here are some of the top growing IT jobs projected for 2021:
Cloud Architect
Tasked with overseeing a company's cloud computing strategy, cloud architects focus on ensuring applications effectively work together in the cloud. If you're skilled at managing and supporting cloud systems, this type of position can help you achieve great career growth and earning potential. With an increasing number of businesses transitioning to the cloud, these professionals are in high demand and job openings have been steadily increasing across the country. According to PayScale, cloud architects earned a median salary of $128,410 as of 2020. And, according to the Bureau of Labor Statistics, they are expected to experience 5 percent growth in the field by 2028. Earning a bachelor's degree in cloud computing is the best way to launch a career in this area and make yourself as competitive as possible in the applicant pool.
Software Developer
Across the board, software developers – especially app developers – are by far one of the fastest-growing IT roles. If analyzing, designing and developing software is in your wheelhouse, a job as a software developer may be just the right fit. According to the Bureau of Labor Statistics, software developers are expected to increase in demand by 31 percent by 2026. There are many degrees and educational backgrounds that can be applied to software developer positions; however, the most popular degrees for individuals in the field tend to be computer science and software engineering. Software developers typically earn competitive salaries of $100,000 or more, and depending on specific areas of expertise, have a very high earning potential.
Computer Systems Analyst
As companies focus on improving efficiencies and becoming more productive, they are increasingly employing computer systems analysts. For IT professionals with a strong understanding of the role of technology as it pertains to business operations and computer systems, analyst positions can be rewarding and impactful employment. While many computer systems analysts have a background in computer science, those who have a combination of tech and business experience typically command the highest salaries. The field is expected to continue growing, with a projected 9 percent increase in growth by 2026, according to the Bureau of Labor Statistics.
These are just a few of the exciting IT jobs projected to grow in 2021. Whether you're a recent graduate or seasoned professional, keeping your options open will allow you to maximize your potential while making yourself a competitive candidate in the IT job market this year.
Are you looking for new IT job opportunities?
Check out our current openings today and learn how INSPYR Solutions can help you with your job search.