Top Industries Hiring IT Specialists
Career Advice, Job Seekers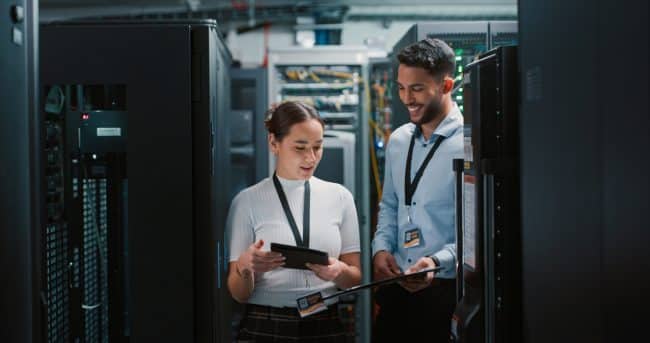 Are you an IT specialist seeking opportunities to take your career to the next level? Learning about industries that are increasing their IT capacities will help you leverage your skills and take the leap to a more lucrative career path. Many industry sectors are enhancing their IT operations to better accommodate personnel and achieve bottom-line goals.  Here are some of the top industry sectors hiring IT specialists:
Healthcare
 It's safe to say that healthcare is one of the fastest-growing industries to employ IT specialists. With many facets of healthcare requiring strong tech support, IT professionals are needed to install and manage emerging technologies involved in operations, patient privacy, finance, regulation, and compliance. There is a wide spectrum of IT functions required by all kinds of hospitals and healthcare settings, especially as the field continues to evolve rapidly.
Finance and Insurance
It comes as no surprise that the financial services and insurance industries are actively seeking information technology talent, especially in the area of artificial intelligence (AI). Many financial executives are increasingly utilizing technologies that allow them to analyze data, gain detailed insights, and improve security measures. IT professionals specializing in artificial intelligence are needed to perform a variety of critical functions for the financial services sector, including enabling secure customer/client interactions; automating tasks; and saving their businesses money.
Manufacturing
All types of manufacturing facilities require IT support, especially as their internal and external processes become more complex. There are several IT solutions implemented in the manufacturing industry, including managed IT services; rapid response IT; and customized IT services. Many IT experts are also needed to install and manage manufacturing software aimed at improving efficiency, agility, and collaboration of a facility's operations. IT specialists with a deep understanding of manufacturing technologies have many opportunities to grow their careers in this arena.
Exploring job opportunities in these industries can help you discover exciting new avenues for your IT career. Most importantly, you'll be able to utilize your skills and abilities in a way that ultimately brings you greater fulfillment and professional success
We're hiring IT specialists for our clients
Get in touch and learn how INSPYR Solutions can connect you with a variety of IT job openings across the U.S.