Top Interview Questions to Ask Tech Candidates
Employer Insights, Interview Tips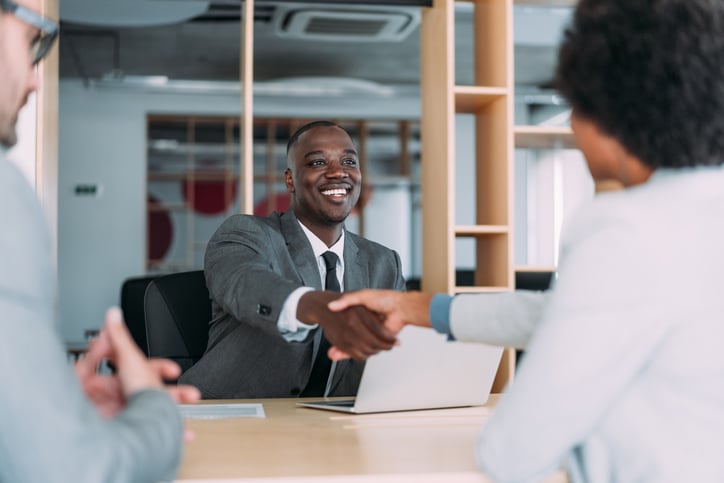 You have a tech opportunity and you've narrowed it down to a few select candidates that you're interested in. Now it's time to dig deeper and learn more about these promising job applicants. What are the best interview questions to ask to help you gain insight into their qualifications and soft skills? There are many angles you can take as an interviewer, especially depending on the specific field and job responsibilities, as well as the natural flow of the conversation, but these questions are a great place to start.
What skills and strengths do you think are most important in this position?
This question can help you get a better feel for what the candidate believes they are bringing to the table. While some candidates will focus on their technical background, others may offer insight into soft skills such as communication and leadership abilities. Ask follow-up questions to get a better understanding of the full picture and keep an eye out for candidates who exhibit a good balance of technical ability and soft skills.
Can you tell me about a project or other work accomplishment that makes you proud?
It's a good sign when a candidate takes pride in their work and can speak with authority on the subject. Asking further questions about why this project was interesting and how they contributed to it gives them a chance to showcase their strengths and motivation and can also give you insight into the way they think.
Can you tell me about a time when things didn't go as planned and you had to overcome a challenge?
This question can lead the conversation down a couple different paths, but what you are looking for is insight into the job seeker's ability to handle setbacks. How do they handle disappointment or problems that arise in the course of their day-to-day work or more generally in their career? Strong candidates will speak to their problem-solving skills and their ability to work toward a positive outcome despite obstacles they encounter. You may also gain insight into how they work with others if the challenge includes an interpersonal element.
How would your current and previous supervisors describe you?
If you're looking for insight into the candidate's relationship with management, then this question can give you an idea of how they believe their leaders perceive them. Do they feel that their manager sees them as conscientious? Highly skilled? A team player? The response may give you more information about the job seeker's personality and whether they will be a good fit for your team. It's important to do your due diligence, however, and check references to see if things line up.
Why are you a good fit for this role?
This is an opportunity for your candidate to demonstrate that they researched the role and your organization by giving specific answers about how they fit the role. A thoughtful response will go beyond buzz words and speak to your company culture, mission, and values in addition to the technical skills needed for the job.
Need help finding the right tech candidates?
At INSPYR Solutions, our team is always ready to connect you with the talent you need. Get in touch with us today so we can help you find the right people for the job.