Why Tech Talent Should Be Turning to IT Recruiters to Find Jobs
Career Advice, Job Seekers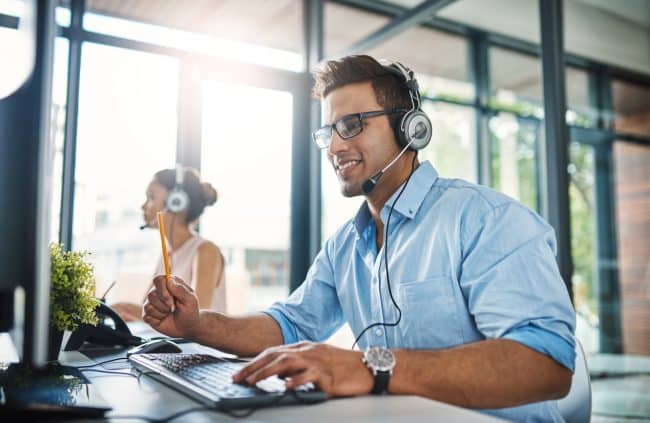 Are you an IT professional actively seeking a new position? If you've exhausted many search options and aren't sure where to look next, the decision to work with an IT recruiter can be transformative for securing employment that aligns with your qualifications and goals. From expert guidance to exposure to more jobs, here are some of the top reasons why your IT job search can benefit by working with a recruiter:
Customized assistance.
IT recruiters know that every candidate on the job market has different professional aspirations. This is why they are committed to taking a customized approach with each candidate, helping them identify opportunities that are reflective of not only their qualifications, but personal preferences and interests. For example, if your goal is to ultimately work a full-time job in a certain city, your recruiter can target your IT job search around that region. Even if you don't find a permanent position right away, recruiters are connected with employers in many job markets and can find temporary or contract IT positions that will allow you to get acclimated with companies of interest. Depending on your specific goals, your recruiter will help you put together a strategy that meets your needs.
Access to leads you won't find elsewhere.
When it comes to gaining inside knowledge about newly open IT positions, there's no better place to turn than a specialized recruiting agency. Because of their close relationships with so many employers, recruiters are often the first to learn about jobs before they are made public. If you've been relying on job boards, company websites and other online channels, an IT recruiter can open doors beyond these standard job search avenues. In many cases, recruiters are notified about strictly confidential employment opportunities – therefore, working with an IT recruiter will put you in the running for positions that other candidates on the market will not even know about.
Top knowledge of the IT hiring landscape.
Though you may have been given an abundance of tips and tricks for your job search, very few individuals are as knowledgeable about the IT landscape as specialized tech recruiters. Experienced IT recruiters have a deep understanding of what tech employers are seeking in candidates, and therefore, know how to showcase your credentials in the most effective way possible. Furthermore, recruiters are known to "pitch" candidates to employers when they believe there's a solid fit for both parties. Having a trusted IT recruiting professional in your corner during the job and application process can be invaluable for standing out in the talent pool.
Utilizing the help of an IT recruiter to complement your existing job search is one of the most efficient ways to maximize your time in a productive and meaningful way. The sooner you get started, the sooner you'll see results!
Looking for a tech recruiter to assist with your IT job search?
Get started with INSPYR Solutions and gain access to hundreds of IT job opportunities across the country.