Disability Pride Month: Celebration and Allyship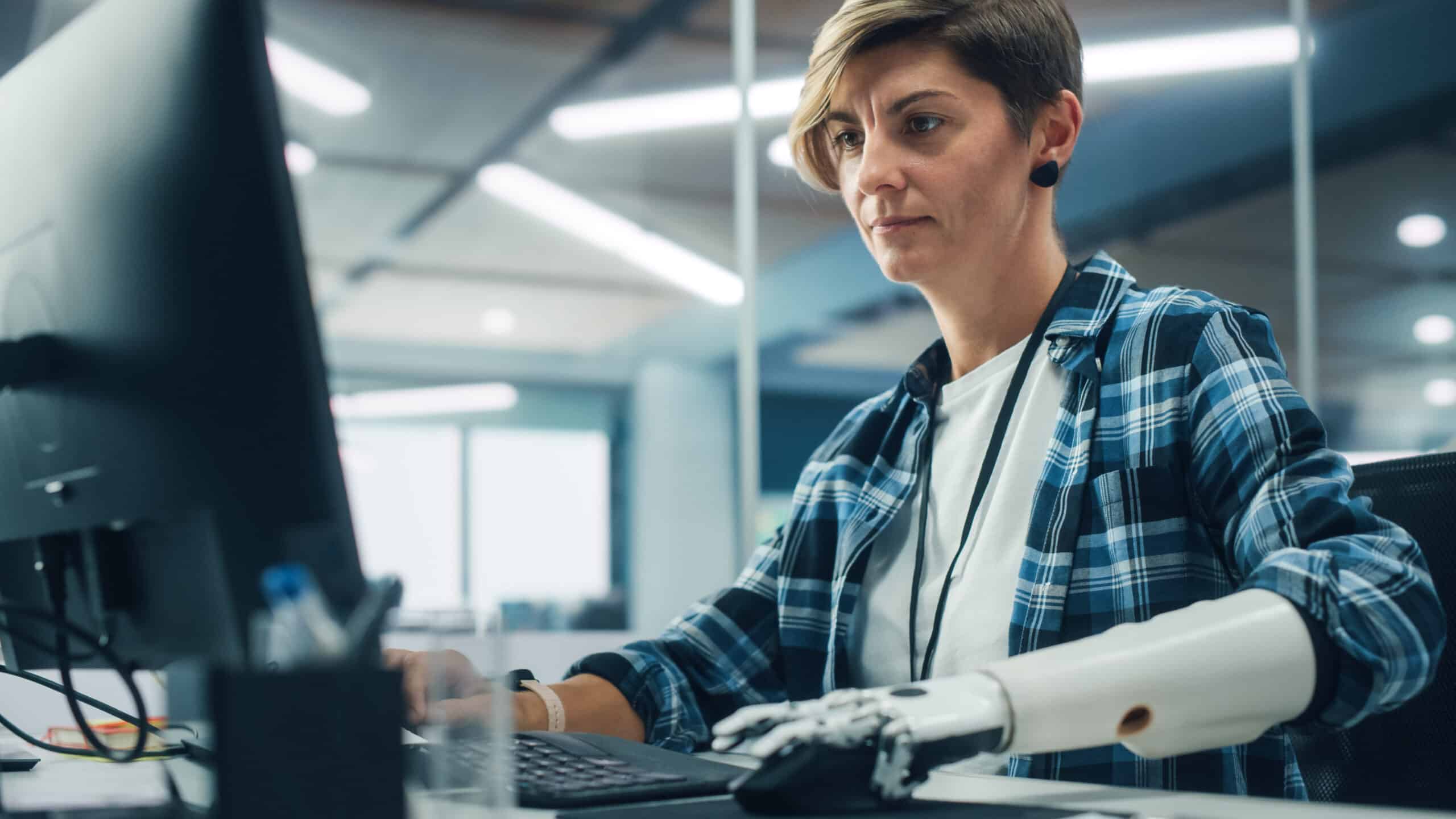 July 26, 2023 marks the 33rd anniversary of the passing of the Americans with Disabilities Act (ADA), which makes July Disability Pride Month. The ADA is a landmark piece of legislation that protects the fundamental right to equal opportunity, economic self-sufficiency, independent living, and equitable participation in every aspect of life for Americans living with disabilities.
Anyone can become disabled, even just temporarily, at any time in their life. There are no time limits or duration requirements for what is eligible for protection under the ADA, and the ADA ensures that you'll have the protection and resources you need to succeed in the case that you do become disabled.
How can I be more inclusive of my disabled peers?
Remember that not every disability is visible, and no disability should be considered more worthy of recognition than another. Inclusivity begins by actively listening to others when they speak about their disabilities and accepting their realities as true. But keep in mind, nobody has an obligation to disclose their disability and everybody's right to privacy is legally protected. Respectability.org provides several mindful ways to promote disability inclusion, such as:
Accepting that disabilities come in many different forms and embracing the ambiguity of trying to describe or explain one's disability.
Ensuring that people with disclosed disabilities are actively invited to contribute to conversations concerning disabled persons.
Using appropriate language and mindful communication by checking your language for unconscious or subtle biases and adapting appropriately (for example, avoid using the term 'handicapped').
INSPYR Solutions has compiled several resources to explore the history of disability rights and inclusion, as well as ways to show your support for the ADA:

Watch Crip Camp: A Disability Revolution, the award-winning documentary about Camp Jened, a 1970s summer camp for people with disabilities that gave them the unique opportunity to experience liberation.
Engage with free webinars on a wide range of issues concerning the ADA and disability inclusion, including weekly Jeopardy-style learning events.
Review Stanford's Disability Language Guide to see how language regarding disability equity has changed and evolved over time.
Celebrate your own disability on social media by sharing your story, being sure to use the hashtag #ADA33 to contribute to the national conversation.
Always remember that INSPYR Solutions provides Equal Employment Opportunities (EEO) to all employees and candidates without regard to disabilities or any other demographic factors. If our Human Resources team can help to accommodate your disability in any way, don't hesitate to reach out for support.
Learn more about the Americans with Disabilities Act (ADA) from the U.S. Department of Justice at ADA.gov.