Employee Spotlight: Jake Renzo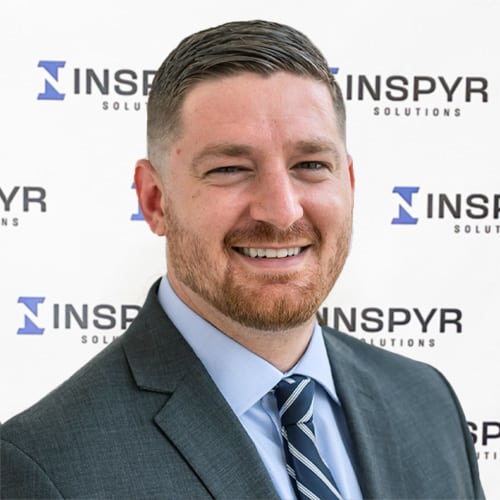 Meet Jake Renzo, Recruiter at INSPYR Solutions
When did you start working at INSPYR Solutions?
Jan 19th, 2015.
Brief summary of skills and/or specialties:
Recruiting top IT talent across South Florida.
What is an interesting/fun fact we would be surprised to learn about you?
I had a massive heart attack at the age of 20. Didn't go to the hospital for 5 hours from the start of it. When I got there the doctor told me I would have only had about 20 mins left to live if I wouldn't have come in. I was in the hospital for a week and now have a massive scar on my heart muscle.
What is your best work memory?
Paintball team building.
What makes INSPYR Solutions different from any company you've ever worked for?
The difference is that management cares about my career and growth. It can be a stressful job and having  "leaders" rather than  "managers" makes me feel important. I like that it is always "we" and not "I."
What core value (Be the Best, Understand the Urgency, Never Give Up, Have the Courage to Excel or Make A Contribution) do you relate to most, and why?
I think the core value I most relate to is "Never Give Up." I believe this because I have been through a few struggles in this job and I haven't stopped. I know this job can be like rolling a rock uphill at times, but in the end, I will reach the summit.
Want to join our team?
At INSPYR Solutions, we offer a world-class, supportive culture with the aim of growing and developing a team of recruiting experts who truly enjoy helping people find jobs. In addition to the opportunities offered by becoming part of our team, we have a competitive compensation package that includes medical and dental insurance, paid time off, a 401(k) plan, and other generous perks such as monthly team celebrations, a hybrid work model for tenured team members, a higher compensation plan for top producers, and our The IN Club reward trip. Check out our current opportunities today!