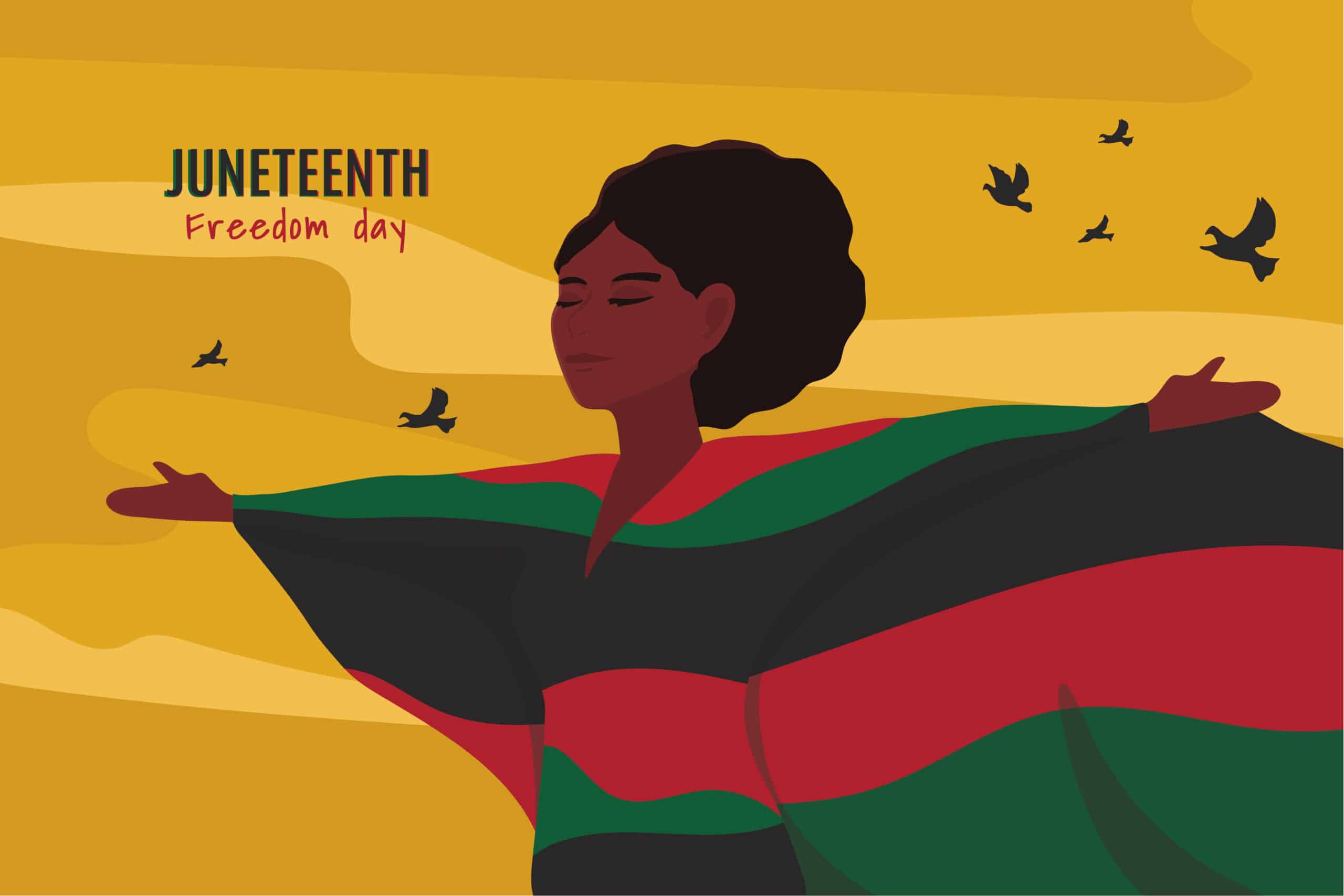 Also known as Emancipation Day, Freedom Day, Jubilee Day, Juneteenth Independence Day, and Black Independence Day, Juneteenth celebrates the end of slavery in the United States.
On June 19th, 1865, Major General Gordon Granger of the Union arrived in Galveston, Texas, where he announced the end of both the Civil War and slavery with the following proclamation:
 "The people of Texas are informed that, in accordance with a proclamation from the Executive of the United States, all slaves are free. This involves an absolute equality of personal rights and rights of property, between former masters and slaves and the connection heretofore existing between them, becomes that between employer and hired labor. The Freedmen are advised to remain at their present homes and work for wages. They are informed that they will not be allowed to collect at military posts; and they will not be supported in idleness either there or elsewhere."
This came almost two and a half years after President Abraham Lincoln issued the Emancipation Proclamation to free the slaves, and was only the start of a long, uphill battle for equality — but it was a pivotal step in the right direction.
Since that day in 1865, Juneteenth has been celebrated as the day that the last of the slaves were set free. In 2021, Juneteenth was officially declared the 11th federal holiday by President Biden.
Now we celebrate Juneteenth as a turning point in history, as well as a time to acknowledge and reflect on our nation's past, celebrate African American culture, and look toward building a better future together.
Learn more about Juneteenth:
·        Google Arts & Culture + Smithsonian
·        National Museum of African American History & Culture