Employee Spotlight: Cindy Adler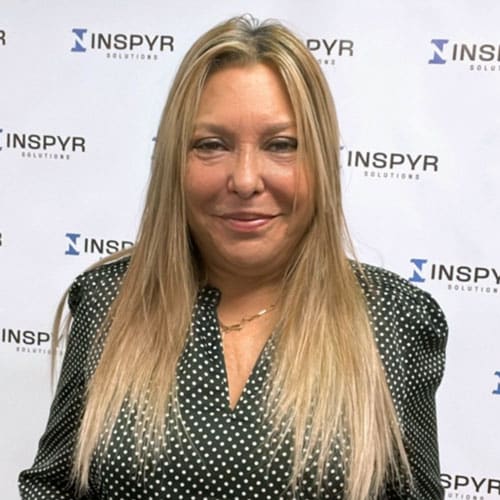 Meet Cindy Adler, Senior Account Manager at INSPYR Solutions
When did you start working at INSPYR Solutions?
October 28, 2015
What territory do you manage?
South Florida
What is your role include at INSPYR Solutions and what specialties do you serve?
As a Senior Account Manager, I am responsible for new business development initiatives and growth of our existing client base for the INSPYR Solutions South Florida division. I also expand upon our existing relationships and create new relationships with companies on a direct hire and consulting basis.
What is an interesting fact we would be surprised to learn about you?
I played the violin growing up.
What is your best work memory?
At INSPYR Solutions, my best memory was achieving gold in my first year and receiving recognition along with the IN Club Award at our Annual Kickoff.
What makes INSPYR Solutions different from other companies you have worked for?
We live and work by our Core Values of Be the Best, Never EVER Give UP, Have the Courage to Excel, and Make a Contribution.  I truly connect with these values and feel it separates us when servicing our candidates and our clients.
Want to join our team?
At INSPYR Solutions, we offer a world-class, supportive culture with the aim of growing and developing a team of recruiting experts who truly enjoy helping people find jobs. In addition to the opportunities offered by becoming part of our team, we have a competitive compensation package that includes medical and dental insurance, paid time off, a 401(k) plan, and other generous perks such as monthly team celebrations, a hybrid work model for tenured team members, a higher compensation plan for top producers, and our The IN Club reward trip. Check out our current opportunities today!