Employee Spotlight: Kristen Wells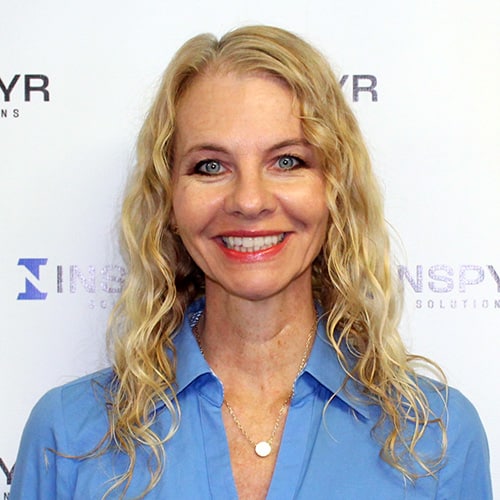 Meet Kristen Wells, Senior Recruiter at INSPYR Solutions
When did you start working at INSPYR Solutions?
January 12, 2004
What is your role include at INSPYR Solutions and what specialties do you serve?
Senior IT Recruiter specialized in identifying top talent in the industry for both contract and permanent placement with our client companies.
What is an interesting fact we would be surprised to learn about you?
I was the very first Recruiter for INSPYR Solutions.
What is your best work memory?
The early days when we were just a small, start-up recruiting company were really great.  However, watching the company grow from those days into an industry leader has been very exciting to watch.
What makes INSPYR Solutions different from other companies you have worked for?
INSPYR Solutions has a passion for people and it shows in everything they do.
What Core Value (Be the Best, Understand the Urgency, Never EVER Give Up, Have the Courage to Excel, Make a Contribution) do you relate to most, and why?
I relate most to our Core Value, "Make a Contribution".  When I leave here every night, I want to feel like I contributed something positive that day and made an impact.
Want to join our team?
At INSPYR Solutions, we offer a world-class, supportive culture with the aim of growing and developing a team of recruiting experts who truly enjoy helping people find jobs. In addition to the opportunities offered by becoming part of our team, we have a competitive compensation package that includes medical and dental insurance, paid time off, a 401(k) plan, and other generous perks such as monthly team celebrations, a hybrid work model for tenured team members, a higher compensation plan for top producers, and our The IN Club reward trip. Check out our current opportunities today!