INSPYR Solutions Summer 2021 Newsletter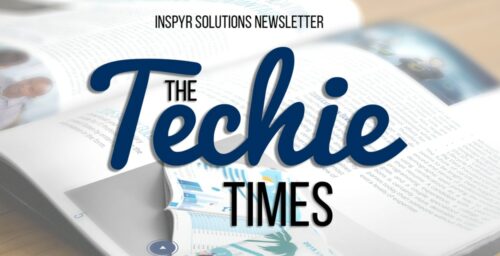 Our summer 2021 issue features "Tips For Hybrid Meetings", hot jobs, and more.
Tips For Hybrid Meetings – Many organizations are continuing to keep at least some of their team members remote. Here are some of the ways to improve meetings between remote and
in-office teams.
The Hottest IT Jobs – As growth begins to pick up again, businesses are looking for certain IT professionals to help with their new initiatives. Find out which roles are in
high demand.
Referral Program – Get rewarded for referring IT professionals through our incentive program.
Developing a Mobile App (iOS) – Find out how we helped our client with a solution tailored to their specific business needs.
In the Community – Find out what the INSPYR Solutions family has been up to lately and how we are making a contribution to our community.
Hot Jobs – Get the latest hot job openings for IT professionals across the nation.
Click here to download the summer 2021 issue.
Enter your information below to receive a free copy of the latest edition of our Techie Times Newsletter!