Tips for Recruiting Top Entry-Level Tech Talent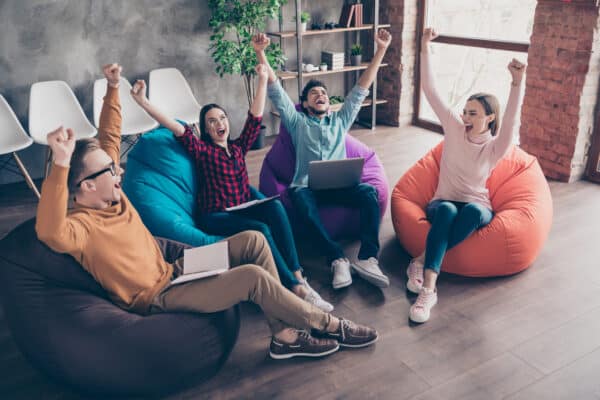 If you're looking to hire the top entry-level tech talent on the market, it's important to enter the hiring process with this goal in mind. As the IT job market expands with the evolution of the tech industry, up-and-coming IT professionals often have their pick of tech jobs. Therefore, it's important to curate your IT recruitment strategy with the goal of targeting the most qualified young professionals out there. Here are some tips for recruiting top entry-level tech talent for your organization:
Set Your Intentions
If your goal is to hire the best of the best young tech workers in the industry, it's vital to go into the IT recruitment process with clear intentions. One of the best ways to attract top entry-level tech talent is to make this intention clear in your IT job descriptions. Oftentimes, younger IT workers turn to job boards and platforms such as LinkedIn and Indeed to search for tech opportunities, and they're usually well-versed in the algorithms of these sites. Ensuring that any IT job posting targeting entry-level professionals requires minimal years of experience is the first step to recruiting these tech workers. If they come across a job posting that requires more years of experience than they're logistically capable of having under their belts, they might not even apply for these types of tech roles. But if you use your IT job description to communicate your desire to hire specifically entry-level tech workers, putting the focus on skills rather than tenure, they'll be willing and able to put their best feet forward as potential IT candidates.
Know Your Audience
As Gen Z makes its way into the IT job market, the expectations have evolved when it comes to choosing between potential tech employers. From remote work options to competitive benefits, young IT professionals are seeking out a healthier work-life balance than the generations that came before them. In order to target top entry-level tech talent, be sure to highlight the best of your company's culture in any IT job descriptions, as well as throughout the tech recruitment process. Whether it be a tongue-in-cheek job posting or a high-energy interview process, these young IT workers often value company culture above all else. That's because they are ready and willing to give it their all and demonstrate their top-notch tech skills as they develop their IT careers, especially within an environment that values not only their potential, but also who they are as individuals.
Utilize Your Network
From tapping into your organization's professional network to putting out feelers within your internal teams, utilizing the connections that you already have might just land you the top entry-level tech talent on the market. Young IT professionals often make a significant impression on their peers and mentors, especially top tech talent. With that being said, if you tap into your network, chances are you'll be met with glowing recommendations from trusted connections who have experienced firsthand the capabilities of young IT professionals. There are also trusted tech staffing firms out there who have wide webs of potential IT candidates from a variety of backgrounds who are ready to assist with your most strategic tech initiatives.
Are You Looking to Hire the Best Young IT Professionals on the Market?
If your organization is seeking new tech talent, INSPYR Solutions is here to help! Get in touch with our team today to learn more about the benefits of establishing an IT staffing partnership with us.