Tips for Your Next Video Interview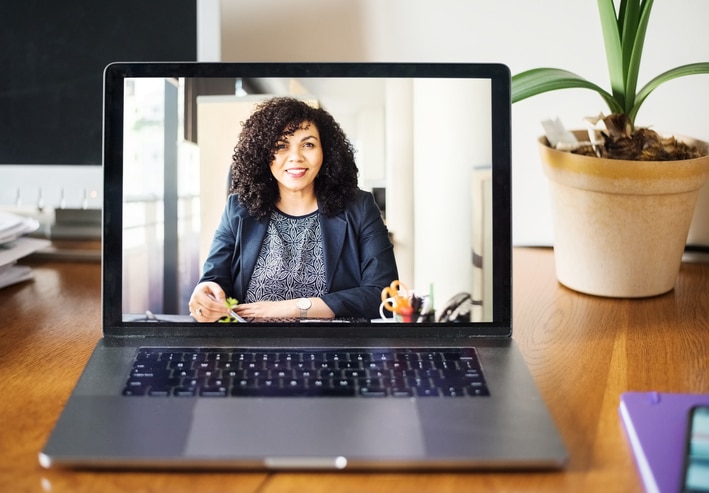 If you find yourself navigating job interviews by video lately, you've likely discovered there are many differences between in-person and virtual interviews. With the rise of virtual interviews due to the COVID-19 pandemic, you can expect more interviews will be done in this format moving forward. As you work on building your confidence in front of the camera, here are some tips for how to prepare for your next video interview:
Test the technology.
With one of the major issues often encountered during video interviews being technology problems, it's in your best interest to acclimate yourself with the software you'll be expected to use for the interview. There are a variety of video chat platforms companies can use to conduct virtual interviews, most of which are generally user-friendly, such as Zoom or Skype for Business. However, no matter how comfortable you are with most technologies, it's best to do a trial run with a friend or family member and check your computer's video ahead of time to make sure everything is working correctly.  
Dress the part.
Even though a video interview takes the pressure off presenting yourself to the interviewer in person, it's still equally important to dress professionally so that you make the best first impression possible. Wear the full attire that you normally would for an in-person interview and don't assume you'll only be seen from the waist up! Not only will dressing appropriately show the interviewer that you take yourself seriously, but you'll feel much more confident and prepared as you respond to interview questions and sell your qualifications for the position.  
Focus on your non-verbal communication.
When it comes to a virtual interview in which you're already physically removed from the interviewer, your body language is extremely important. Exhibiting positive non-verbal communication cues – such as direct eye contact by looking into the camera, hand gestures and proper posture – will help you better connect with the interviewer and demonstrate a genuine interest in the employment opportunity. It's also important to remember to smile and respond with the appropriate facial expressions to show you're listening and actively engaged in the conversation.  
The more practice you have doing video interviews, the easier they will become over time. Embracing the tips above will make you even more comfortable conversing with employers through video, and ultimately demonstrating that you're the right fit for the job.  
Are you struggling to land a tech job during the COVID-19 pandemic?
Learn how working with an IT recruiter at INSPYR Solutions can help you find your next position. Get in touch with us today!