How to Support Your Remote Tech Team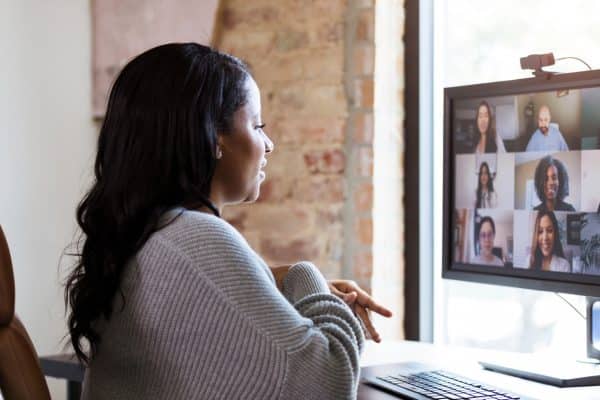 Has your company transitioned to a remote work model? Whether your employees are working remotely either on a permanent or temporary basis, providing supportive management will be imperative to the successful functioning of your organization. Implementing practices that promote teamwork and increase morale is instrumental as your employees adapt to remote work or a hybrid model. Here are some key practices to support your remote tech team:
Invest in collaborative communications tools.
One of the biggest barriers to positive remote work outcomes is a lack of collaborative communications tools. Providing tools that allow employees to fluidly communicate with each other is essential for facilitating positive performance among every person on your team. The rise of remote work has resulted in numerous virtual communications tools, such as video conferencing software, project management portals, and file sharing services. Identifying areas in which your team's communication could be improved will allow you to invest in the best tools for your employees' needs.
Establish processes and expectations.
When employees shift to a remote work model, there can be confusion about the flow of work and how tasks and assignments should be facilitated. Establishing formal processes and expectations for employees' performance is critical for ensuring your staff stays on track. This involves setting goals and deadlines; scheduling weekly check-in meetings; gathering feedback; and evaluating progress. As a result, your employees will be more productive and comfortable fulfilling their roles remotely. You'll also build more trust and loyalty among your team, which is key for staff engagement and retention.
Focus on work-life balance.
As the importance of work-life balance receives increasing attention in the workforce, implementing a hybrid or remote work model provides a great opportunity to offer employees more flexibility. From flexible scheduling to health and wellness benefits, there are many new initiatives that will be appealing to employees as they embrace remote work and acclimate to their change of pace. Over time, your management team may discover employees are more productive and successful working in a remote capacity.
Depending on your company's organizational goals, there are many remote work practices and policies to consider. By being mindful of the challenges and obstacles that come along with remote work, you can ensure your employees feel fully supported in their roles.
Streamline Your Remote Hiring Today
Is your company growing its IT team? A staffing partnership with INSPYR Solutions can help! Learn more about our IT staffing solutions and get in touch today.