How to Promote Inclusion for LGBTQ+ IT Workers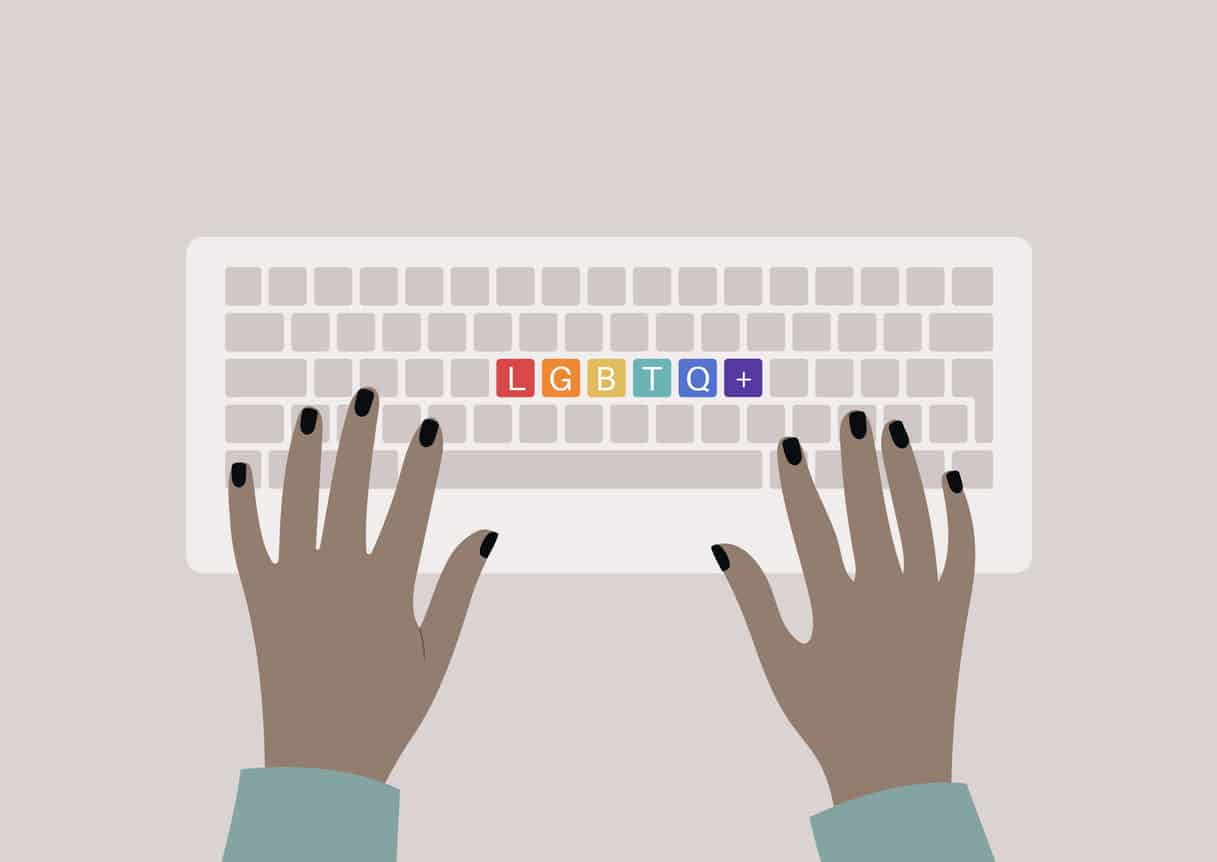 While no industry is perfect when it comes to prioritizing diversity, equity, and inclusion (DEI) in all aspects of business, the tech industry has fallen behind the curve in a number of areas. From gender wage gaps to underrepresented minorities, there's much work left to be done in order to create an inclusive environment for tech talent of all demographics. If you're not sure where to begin, Pride Month is a perfect place to start. Here's how to promote inclusion for LGBTQ+ IT workers as a tech employer:
Talent Acquisition
DEI in tech starts with DEI in recruitment. There are many ways to promote inclusion for LGBTQ+ IT workers through your talent acquisition strategy, starting with IT job descriptions. For example, including an Equal Employment Opportunities (EEO) statement with each tech job posting lets top tech talent know that your organization will be a safe environment for them to come as they are without facing discrimination. Another IT talent acquisition strategy that taps into the LGBTQ+ community is recruiting entry-level tech employees directly from college campuses. As this new generation enters the IT workforce, they bring with them a progressive mindset that is more accepting of the LGBTQ+ community than any generation that has come before them. Ensuring that your organization employs LGBTQ+ allies on your IT team will foster a more comfortable environment for LGBTQ+ hires.
Company Culture
According to the Society for Human Resource Management, diversity isn't sustainable without a culture of inclusion that truly welcomes all individuals for who they are and encourages everyone to succeed at work. As an IT employer, it's your job to ensure that your tech employees have the tools they need to succeed, and a positive work environment built on respect is one of the most important tools you can provide for your tech talent. Fostering a company culture built on diversity, equity, inclusion, and respect will set your organization up for success beyond DEI initiatives. In fact, diversity is a key driver of innovation in any workplace, especially when it comes to the ever-evolving tech industry. Ultimately, innovation drives not only employee satisfaction, but also revenue. It's a win-win!
Policies and Procedures
IT employers should ensure that all anti-harassment, bullying, and nondiscrimination policies include gender identity and sexual orientation as well as other demographic factors such as race, religion, or age. Regardless of the personal opinions of individuals within your organization, you have a duty to protect all of your workers equally as an employer. Guaranteeing that each and every member of your staff is required to uphold the DEI guidelines laid out in your policies and procedures will foster a safer environment not only for LGBTQ+ tech talent, but also for IT employees of all minority demographics and backgrounds.
While Pride Month is a great time to focus on improving diversity in the tech workforce, there are many areas beyond LGBTQ+ inclusion that require your attention, such as disability inclusion. There's no better time than now to revamp your organization's DEI strategy, which can lead to greater profitability in the long run.
Is Your Organization Ready to Make DEI a Priority?
If your organization is looking to improve its IT staffing strategy to better value diversity, equity, and inclusion, INSPYR Solutions is here to help! Contact us today to get connected with the top tech talent on the market.
INSPYR Solutions provides Equal Employment Opportunities (EEO) to all employees and applicants for employment without regard to race, color, religion, sex, national origin, age, disability, or genetics. In addition to federal law requirements, INSPYR Solutions complies with applicable state and local laws governing nondiscrimination in employment in every location in which the company has facilities.